LISTSERV® Email List Hosting Services

With L-Soft's email list hosting services, you can get your email newsletters, discussion groups and opt-in email marketing campaigns running quickly and easily. The up-front costs are low, and you don't need any hardware or technical personnel to maintain the service.
Your lists are hosted and your email is delivered from one of L-Soft's state-of-the-art data centers via dedicated, high-performance servers engineered for this purpose.
Advantages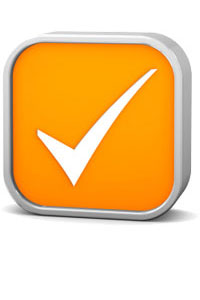 Manage your email lists, and enable your subscribers to manage their subscriptions, anywhere using a web browser
Experience outstanding reliability, scalability and state-of-the-art deliverability features
Enjoy automatic handling of subscriptions, sign-offs, bounces and list archives
Eliminate the need for expensive recipient databases with the data hosting benefit
Rest assured that you're using the only email list hosting service with built-in virus protection
Solutions

ListPlex email list hosting gives you the power of LISTSERV® in the cloud and allows you to host your email newsletters, announcement lists, discussion groups and email communities at one of L-Soft's state-of-the-art data centers under your own domain name.

ListPlex Maestro is a hosted email marketing service and provides you with a dedicated email marketing system with your own domain name. The real-time reporting and analytics allow you to measure your campaign performance and get a deeper understanding of your audience.

EASE email list hosting offers an alternative to the ListPlex service for customers who want to outsource their announcement lists, discussion groups or email communities but are comfortable with having them on a shared server with other EASE lists under a common L-Soft domain name.
Entrust your essential email to L-Soft, the exclusive provider of the industry-pioneering LISTSERV® brand email list management and email marketing solutions. Let an L-Soft email list communication specialist help you find the best solution to meet your organization's needs and goals.
For more informational resources, visit:
About Email Lists Why Email Lists?
About Announcement Lists Why Announcement Lists?
About Discussion Lists Why Discussion Lists?
About Email Marketing Why Email Marketing?
---
LISTSERV is a registered trademark licensed to L-Soft international, Inc.
See Guidelines for Proper Usage of the LISTSERV Trademark for more details.
All other trademarks, both marked and unmarked, are the property of their respective owners.