L-Soft Turns 25: In a Fad-Based Tech Space, Longevity is a Value
By L-Soft Staff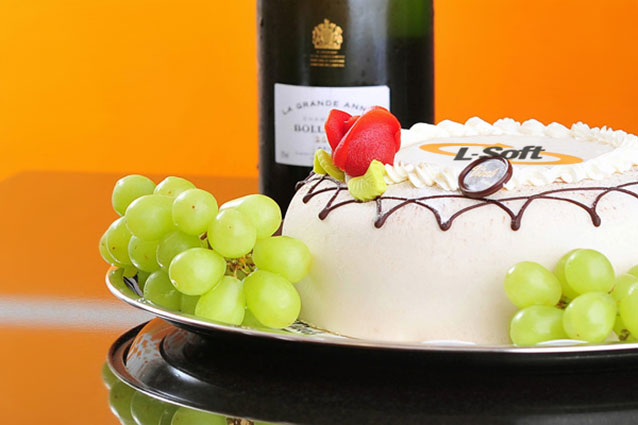 On February 14th, 1994, Eric Thomas incorporated L-Soft in the United States, making it one of the oldest email technology companies in the world. He had already invented the LISTSERV email list manager eight years earlier while a university student in Paris. Join us in celebrating 25 years of L-Soft by sharing your LISTSERV email stories, checking out fun facts and enjoying a few surprises.
---
Site and List Customization Made Easy with LISTSERV 17.0
By Jani Kumpula
Senior Webmaster/User Interface Designer, L-Soft
| | |
| --- | --- |
| In the two most recent issues, you got a preview of the responsive HTML newsletter creator and the new and improved list archives in LISTSERV 17.0. Now let's take a look at the new site and list customization features, which allow organizations to easily tailor the web interface to match their graphic profiles. | |
---
Q:

What are Dynamic Query Lists
and why should I learn about them?


By Alexander Hyder
Software Support Engineer, L-Soft




Recently, several customers have requested help with Dynamic Query Lists. Instead of storing subscribers in a file, DQLs connect to an LDAP directory or DBMS and retrieve subscribers at runtime. Dynamic Queries are a great way to leverage a new or existing DBMS and can help add flexibility and interoperability to your email list system.

Q:

How can I use my Windows AD credentials to log in to LISTSERV Maestro?

By Robert Graf-Waczenski,
Senior Applications Programmer, L-Soft




Having to remember and maintain many different passwords and user names frequently leads to insecure passwords. LISTSERV Maestro's authentication settings allow the administrator to configure a Maestro account in such a way that the login to Maestro is verified through a given Windows AD domain controller.
---
Email Tracking 101: Download this New Guide
By L-Soft Staff




Did you know that email tracking can help you more fully engage your audiences and get better results? And it's not just for email marketers. Find out more about the different levels of tracking, the importance of permission and the useful data reports that tracking provides in our brand new whitepaper.
---
L-Soft international, Inc.
7550 Wisconsin Avenue, Suite 400
Bethesda, MD 20814
USA

1-800-399-5449

L-Soft Sweden AB
Rosenlundsgatan 52, 2tr
118 63 Stockholm
Sweden

+46 (0)8-50709900
© L-Soft 2019. All Rights Reserved.