Trust LISTSERV, Your Digital Communication Hub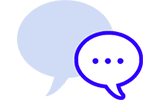 Reach your audiences in the most meaningful way. Connect people with newsletters, email groups, forums and blogs. Do it all in one central hub with seamless email, web and database integration.
Engage your subscribers with targeted opt-in email marketing campaigns. Choose software or hosting and get permission-based tracking, in-depth analytics and tools to help you with GDPR compliance.