LISTSERV® Email Marketing Solutions

With L-Soft's email marketing solutions, you can manage and track all types of opt-in email marketing campaigns, ranging from email newsletters and small-scale promotions to large-scale enterprise campaigns.
You can harness intelligence from your databases to finely target and customize your messages to each recipient's personal preferences. Real-time visual analytics enable you to gauge your subscriber reactions and make adjustments for better results.
Advantages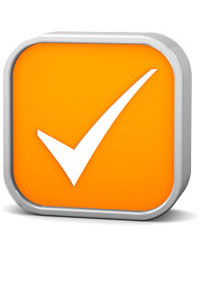 Reach and engage your audience in the most cost-effective way with flexible license sizes and service options
Connect to your existing databases and create on-the-fly target groups based on a variety of demographic data
Track your campaign performance and produce custom graphical reports on your outcomes
Rest assured that you're using the only email marketing solution with built-in virus protection
Enjoy full flexibility to move between the licensed software and hosting service options as your needs evolve
Solutions

LISTSERV Maestro is the licensed email marketing option and allows you to install and run the software in-house, with total control over the email marketing system and your subscriber database with tremendous flexibility and scalability as your needs grow.

ListPlex Maestro is the hosted email marketing option and provides you with a dedicated email marketing system with your own domain name. Your campaigns are managed and your email is delivered from L-Soft's purpose-built high-performance servers.
Entrust your essential email to L-Soft, the exclusive provider of the industry-pioneering LISTSERV® brand email list management and email marketing solutions. Let an L-Soft email list communication specialist help you find the best solution to meet your organization's needs and goals.
For more informational resources, visit:
About Email Lists Why Email Lists?
About Announcement Lists Why Announcement Lists?
About Discussion Lists Why Discussion Lists?
About Email Marketing Why Email Marketing?
---
LISTSERV is a registered trademark licensed to L-Soft international, Inc.
See Guidelines for Proper Usage of the LISTSERV Trademark for more details.
All other trademarks, both marked and unmarked, are the property of their respective owners.