L-Soft USA: Who We Are and What We Can Offer
Founded in 1994 and still owned by Eric Thomas, the inventor of LISTSERV, L-Soft is a pioneer in email list technology and provides both software and cloud hosting services for email list management and email marketing. Today, thousands of customers worldwide rely on L-Soft's solutions to manage their email newsletters, discussion groups, email communities and opt-in email marketing campaigns.
L-Soft has offices in Bethesda, Maryland (near Washington, DC); Stockholm, Sweden; London, UK; and Fürth, Germany.
What We Can Offer
L-Soft can offer exceptional opportunities to creative and motivated employees. You will have to work well in a team but also on your own. If you do well, you may find yourself in charge of important projects just a few months after your arrival. L-Soft believes in quickly promoting efficient, motivated people who are able to see projects to completion without assistance.
L-Soft provides many of the same challenges of a large, established corporation, but within the framework of a small company with an entrepreneurial culture. We are facing the same issues but on a smaller scale, which means that your potential role and involvement is much more significant than in a large corporation.
The atmosphere at L-Soft is relaxed, and you won't find many people wearing suits and ties, but we are professional, focused and down-to-earth. We are open to creative and even daring proposals, but everything has to make sound business sense, both in the short and long term.
L-Soft also offers generous benefits that include: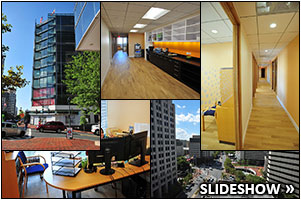 15-20 days paid vacation annually
5 annual sick days
9 paid annual holidays
Medical, dental and vision insurance
Life and LTD benefits
401(k) with matching
Access to fully equipped, high-standard gym in building
Free parking
Corporate Culture
L-Soft has a progressive, high-energy atmosphere where you'll find many diverse people who are bright, focused and down-to-earth. With more than 16 languages spoken throughout the international organization, diversity is one of our core values. L-Soft's diversity also encourages a unique customer focus, entrepreneurial innovation, community and an overall work environment where all can thrive.
Corporate Employment Policy
To the extent permissible by local laws and by the nature of the position being offered, it is L-Soft's corporate policy to observe the following general guidelines when evaluating applications:
Equal opportunity:

L-Soft

welcomes applications from all suitably qualified people, regardless of race, sex, creed, citizenship, social background, etc.
We do not fill positions, we hire people: We publish job descriptions because people who are looking for a job need to know whether it makes sense for them to send us their résumé. Once we get the résumé, however, we ignore all but the most basic requirements in the job description and ask ourselves what this person can do for the company. So, make sure to mention all your skills, even if they are unrelated to the position being offered.
Our employees are our future: The people who make up the company today are the basis for its continued growth, and we want them to feel comfortable working at L-Soft. We provide all of our employees with large monitors and ergonomic chairs because we don't think their comfort is less important than that of our VPs. We give bonuses to people who have done a particularly good job.
Qualification, not certification:

L-Soft

judges applicants based on their skills, experience and qualification. A degree is not required except for positions where we are unable to judge the applicant's skills ourselves, or where a degree or other certification is required by law.
An open mind is essential:

L-Soft

is an international and multi-cultural company that values diversity. You must be prepared to set aside personal opinions, agree to disagree, and cooperate with people who may have a very different background and thinking process.
Telecommuting: For positions where this is practical,

L-Soft

will allow employees to telecommute if they can demonstrate that they are able to work effectively in this manner.
Fluent English required:

L-Soft

has employees in several countries. In order to facilitate communication within the company,

L-Soft

has adopted English as the official corporate language to be used in all documents of corporate-wide interest. All applicants are required to speak English fluently, regardless of the country in which the job is offered.
Language skills always a plus: Because of the international nature of

L-Soft's

business, language skills are always welcomed. Applicants who speak several languages should make sure to mention this fact when they apply. Please list all the languages that you have learned, together with your level of proficiency. Please do not list languages in which you would be unable to read a typical business document.
---
LISTSERV is a registered trademark licensed to L-Soft international, Inc.
See Guidelines for Proper Usage of the LISTSERV Trademark for more details.
All other trademarks, both marked and unmarked, are the property of their respective owners.