EASE Home

The EASE Home email list hosting service is designed for home users, clubs and associations who are looking to host non-commercial hobby email lists at the lowest possible costs. EASE Home is always powered by the latest version of LISTSERV and is ideal for small-scale email newsletters, announcement lists and discussion groups.
Requirements for Eligibility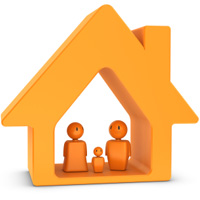 No Commercial Use: The EASE Home service may not be used for commercial purposes. In particular, it may not be used in conjunction with consulting or representation work. Discussions of commercial products are allowed as long as the list is organized as a "fan club" (or similar) and is not used for promotional activities.
Signoff Instructions: EASE Home lists that are open for public subscription must carry a bottom banner with instructions on signing off the list to reduce the number of messages sent to our postmaster by people trying to leave the list. Signoff instructions must also be included in the standard welcome message.
Maximum Size: The EASE Home service can accommodate lists of up to 1,000 subscribers. A price schedule is provided for lists of up to 300 subscribers. For larger lists, the prices are quoted individually based on the nature and activity of the list.
Reasonable Volume: You may not post more than 100 messages per day. (Activity limits beyond 100 messages per day may be available at an additional charge.) We reserve the right not to deliver messages larger than 100 kilobytes.
Pricing
With EASE Home, we have made the pricing charts as simple as possible. You pay a one-time setup charge when we create your list. After that, there is an ongoing hosting charge based on the number of subscribers.
The EASE Home services are available worldwide but must be purchased directly from our U.S. office. Payment for international customers is by credit card only. Prices and conditions are subject to change without notice.
Technical support for EASE Home customers is only available through the EASE-HOME support list.
Hosting Charges
There is a one-time setup fee of $20 per list.
| | |
| --- | --- |
| Number of Subscribers | Monthly Charge |
| 1-25 | $8 |
| 26-50 | $10 |
| 51-75 | $12 |
| 76-100 | $15 |
| 101-125 | $18 |
| 126-150 | $21 |
| 151-200 | $25 |
| 201-250 | $29 |
| 251-300 | $34 |
| 301-1000 | Quote |
The basic hosting charge includes 100MB of disk space for the list archives. If you need additional space, contact us for details. Please see the Terms of Use for important information about the terms and conditions related to using L-Soft's hosting services.
Place Order
The simplest way to place your order is to use the online EASE Home Order Form. This form will guide you through a quick tour of the basic LISTSERV configuration options and provides advice on finding a suitable name for the list. You will also be asked to provide your name, phone number and email address so that we may contact you for billing information. Do not send us your credit card number through the form or by email. L-Soft does accept payment by credit card, but we will not place charges on cards whose numbers have been disclosed to us electronically.
EASE Overview Feature Checklist
Service Pricing Support Options Renewal Details
EASE Demo Request Information
---
LISTSERV is a registered trademark licensed to L-Soft international, Inc.
See Guidelines for Proper Usage of the LISTSERV Trademark for more details.
All other trademarks, both marked and unmarked, are the property of their respective owners.