See How ICORS Connects People for Support and Community
Get Best Practices for Long-Term Impact
By Susan Brown Faghani
Manager, Marketing and Sales Communication, L-Soft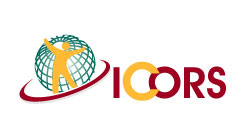 Life brings its challenges, so many people seek help and hope online – and the impact can be profound. ICORS (Information Center for Online Resources and Services, Inc.), a registered non-profit organization, is in its 16th year of providing support, information and community to people facing disability, family and health issues via LISTSERV discussion groups. Get insights, inspiration and best practices for your communications from the voices of the people behind the lists.
Fast 5 Facts about ICORS
Offers 255 lists with 60,000 subscribers around the world
Focuses on disability, health and family challenges
Inherited a few lists from St. John University when its hosting services ended, but the majority were created under the ICORS umbrella
Founded in 2006
Grand Prize Winner of the LISTSERV Choice Awards in 2009
What's the Key to Longstanding, Invaluable Email Groups? 4 Pro Tips from ICORS
Keep a tight focus on your mission, with clear guidelines for members

"For ICORS, it has been invaluable. List owners must agree to abide by our Terms of Service, which makes it easy to handle violations."


Be kind – it goes a long way

"We are quick to moderate anyone who is causing problems and to educate them on acceptable list behavior. It is fine to disagree with what someone has written, but personal attacks are not allowed."


Give subscribers control over their subscriptions – it helps a lot

"The stellar ability to customize and manage lists is unbeatable."


Understand that the needs for any email list can evolve

"Some email lists may have a significant reduction in traffic. However, with the questionable privacy on social media, there is still a strong need for email lists."


How Can Online Support Communities Change People's Lives?
"There's a niche for ICORS in maintaining a private online place where people can connect. For example, for people with rare diseases, the one-in-a-million, they are desperately trying to find anyone who has even heard of it."
– Jasper van Beusekom, ICORS Founder and Director
"When dealing with challenging issues, having a community that can provide support, information, advice and virtual handholding can be life changing. When privacy is important, LISTSERV is superior to other forms of online community."
"We have also been able to provide a home for lists that have lost their hosts, like the Maelstrom support ones, and that fit within our mission. Keeping the Maelstrom support lists running was huge. The benefits of the support received have been invaluable."
"Speaking as a parent of a child with a significant disability, ICORS has been a lifesaver. And we have autistic adults who joined the discussion lists and learned for the first time that there are other people who are like them, telling us 'I never knew there was someone else like me.' But my daughter has grown up knowing there are many people like her. She has grown up in a very different way, thanks to LISTSERV."
– Karen Reznek, ICORS Co-Founder, Director and List Owner
"LISTSERV groups are overseen by real people and not 'bots' or generalized computer-monitored analytics that define what is or is not appropriate content. I believe this makes a LISTSERV group a safer place for its subscribers."
– Nancy Flannigan, FIFTYSOMETHING-WOMEN, List Owner
Next Steps
---
LISTSERV is a registered trademark licensed to L-Soft international, Inc.
See Guidelines for Proper Usage of the LISTSERV Trademark for more details.
All other trademarks, both marked and unmarked, are the property of their respective owners.